Perform Data Recovery Software
Know how the Hard drive data recovery tool works and recover corrupted, formatted, deleted, or damaged data by following the how it works section provided here with real time screen shots and steps.
Step 1
Start » All Programs>> Hard Drive Data Recovery software » Hard Disk Data Recovery software
Scan Disk- From the first screen appeared select the option as Scan Disk to get the data located and loaded.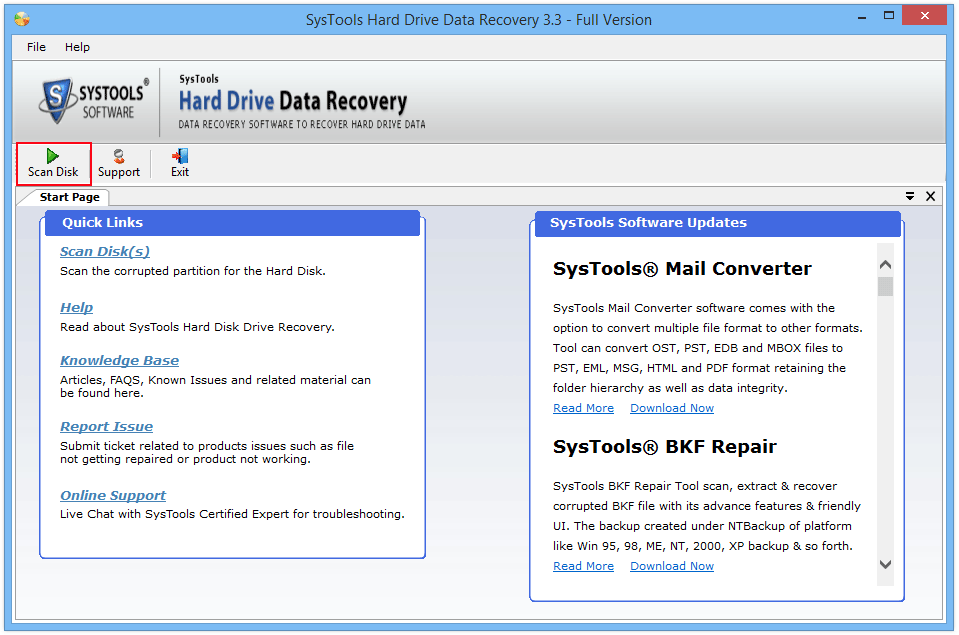 ---
Step 2
View Available Partitions-Entire partitions that are available in the system can be seen in the software screen. Attached external hard drive that is system discoverable can also be seen.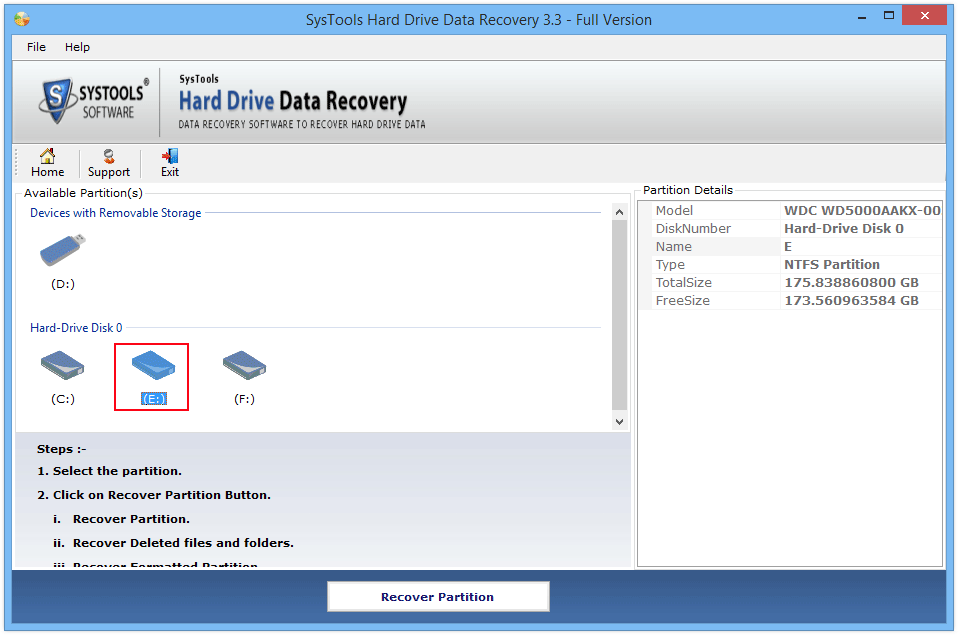 ---
Step 3
Select Drive to Recover- Confirm the drive to be recoveredand get the option to recover partition selected.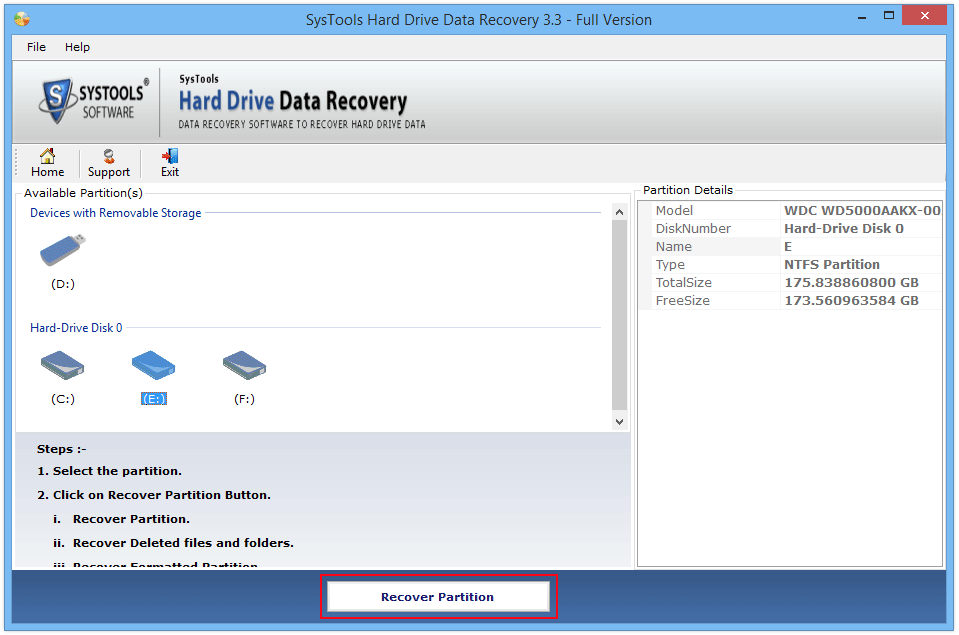 ---
Step 4
Choose Recovery Options-3 types of recovery options are provided as Normal, Deleted files and folders only, formatted partition- select the kind of recovery and Click Recover option.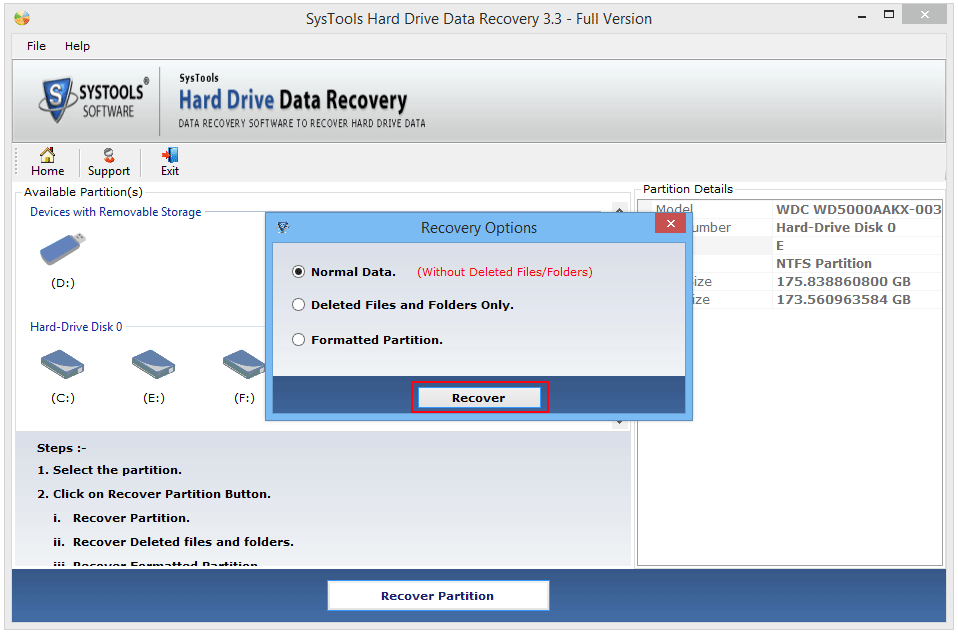 ---
Step 5
Start Scanning Process- Once recover option is selected, tool will start the process of disk scanning and will show the progress of process with detailed information including folder and files number.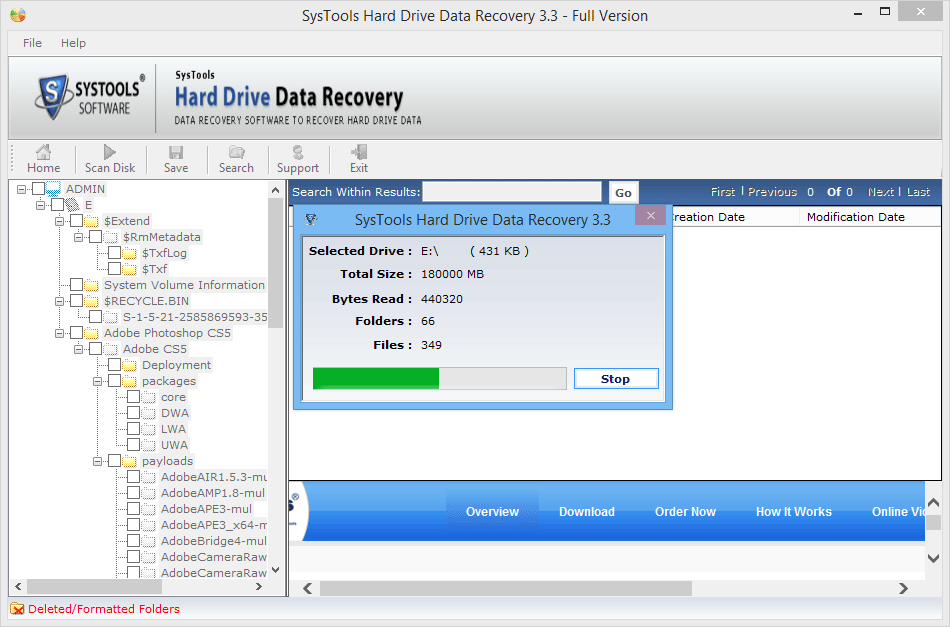 ---
Step 6
Summary Review- Window with the details of recovered items will be displayed, review it. Two options will be provided as search and close. If you want to analyze recovered data choose Search option. Search Particular File- The window will give search details to be filled toproceed searching for files with file name, path, or date of creation.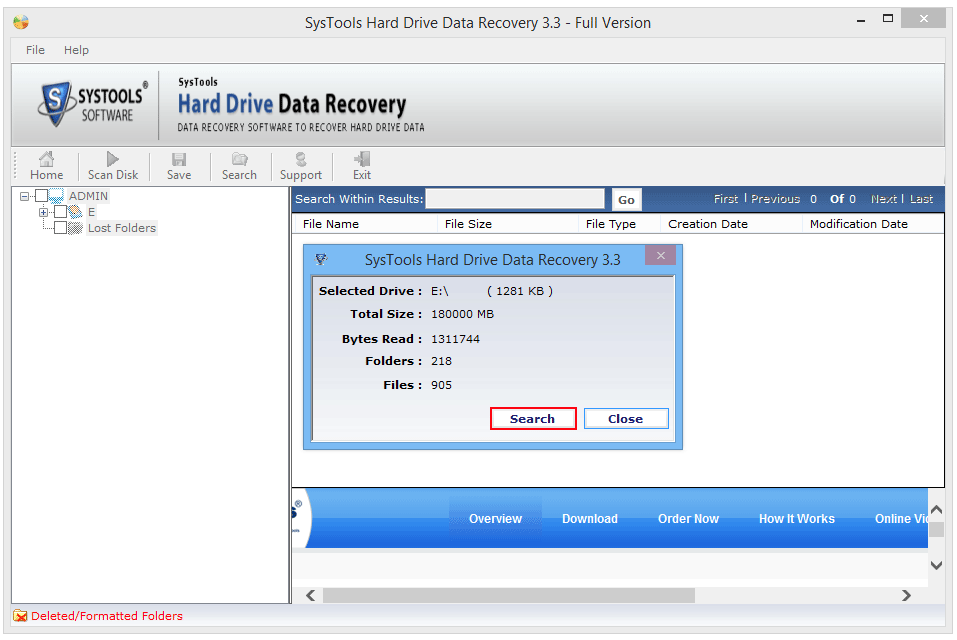 ---
Step 7
Steps to Recover, View and Save Scanned Repaired Data
Preview Recovered Data- Once scanning process is completed user will be provided with the preview of data recovered and selecting particular item will display details on the left panel and from there right click will drop down option for preview selected files.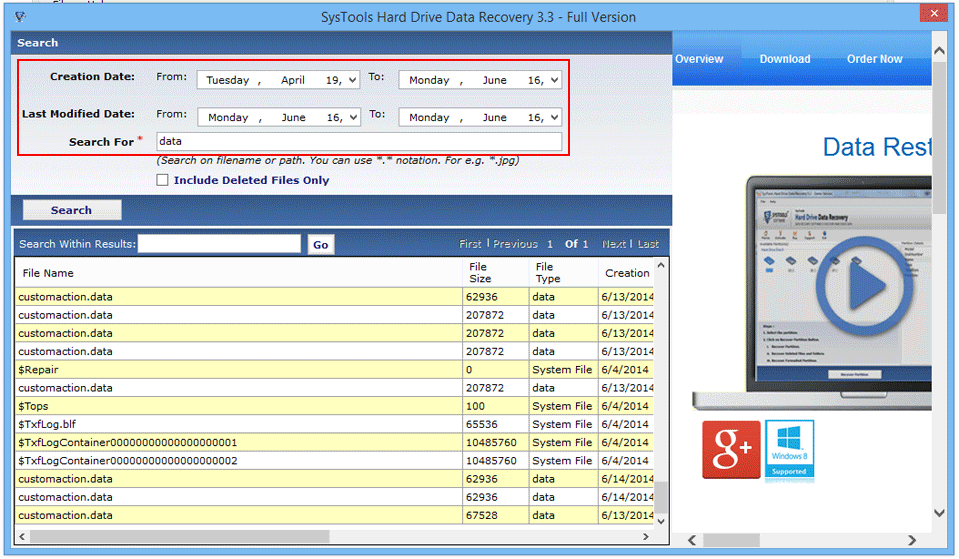 ---
Step 8
To view files and folders, you have to select the file and right-click the selected file and then choose Preview Selected File from the drop down menu as shown below: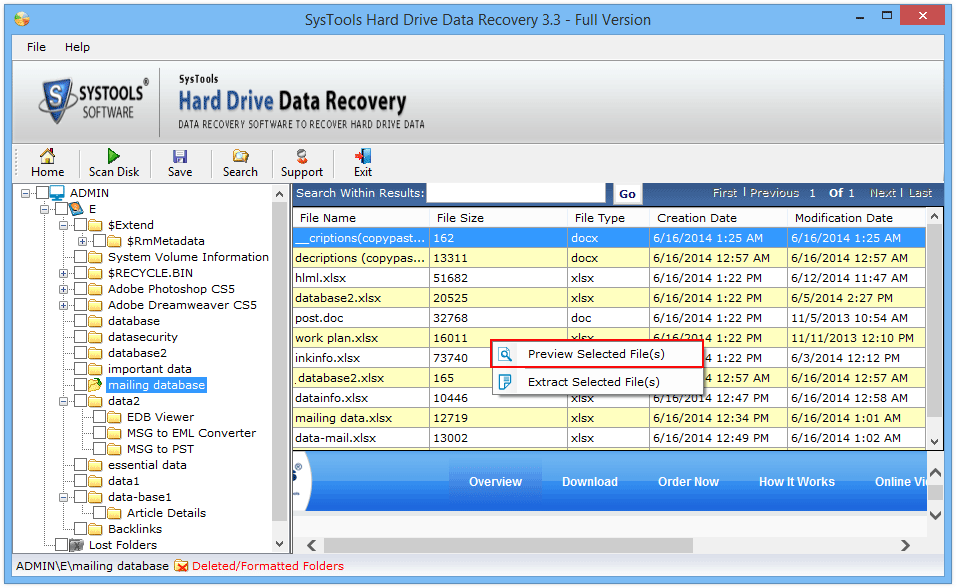 ---
Step 9
Saving Data Recovered after Scanning the Partition
Save Recovered Data- User can save recovered files as well as folders to the desired location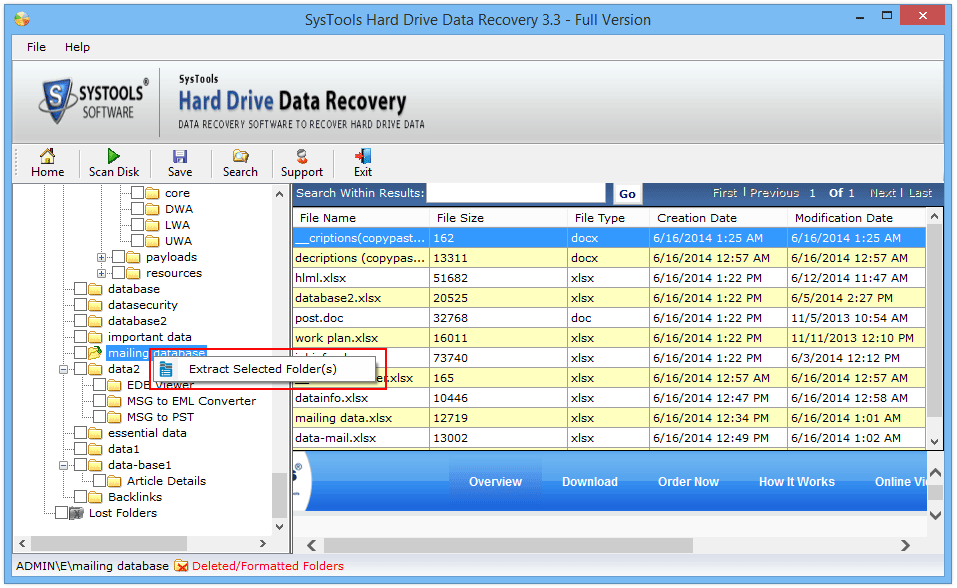 ---
Step 10
When it is folders to be recovered then right click on particular folder and then select Extract selected folder option.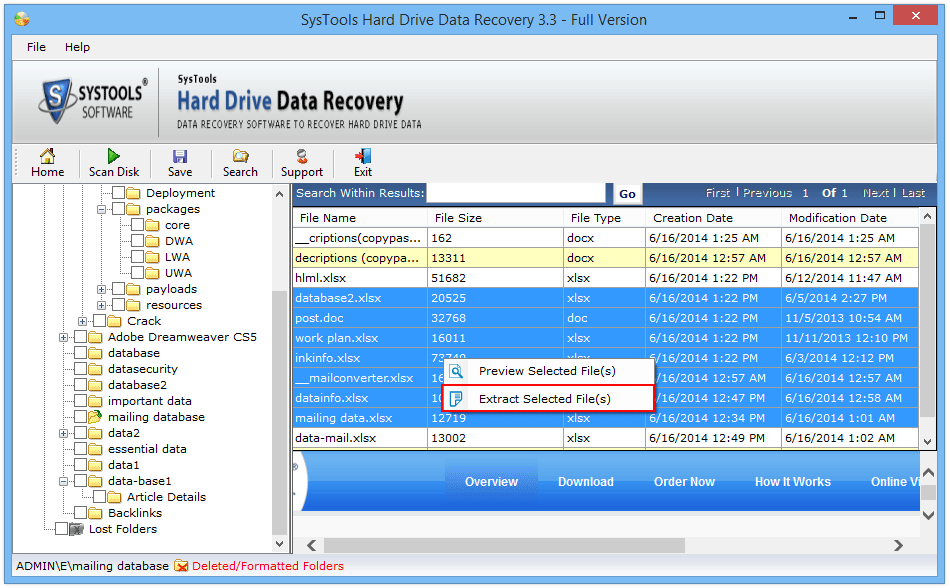 ---
Step 11
Browse for Location- Once the data is decided to be saved, browse for location to save the data, Confirm location, and Click OK.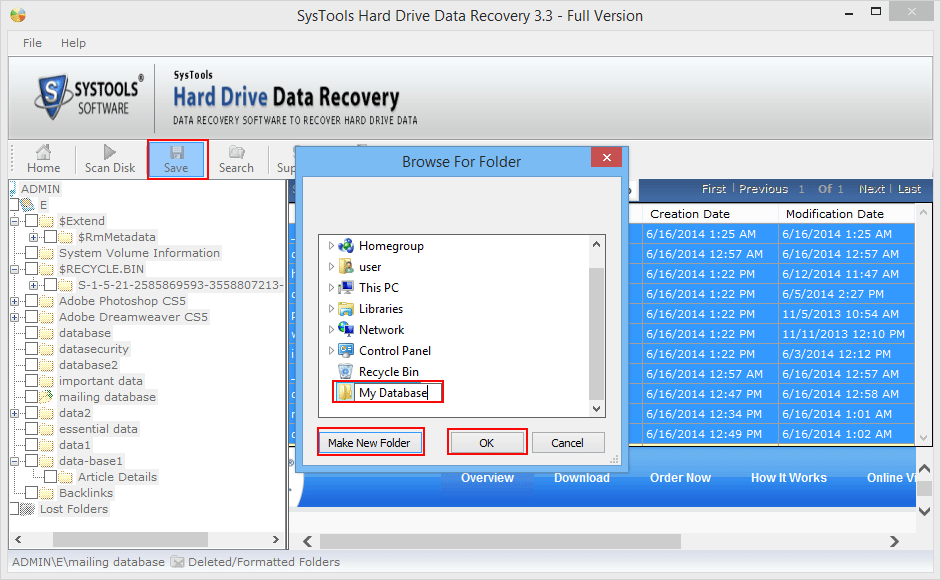 ---
Step 12
Browse for Location-Once the data is decided to be saved, browse for location to save the data, Confirm location, and Click OK..

---